Residential
Solar Solution
Our residential solar solutions are designed to help homeowners harness the power of the sun and save money on their electricity bills. We offer custom solar panel installations tailored to your unique energy needs, using only the highest-quality materials and ensuring our clients become free from problematic traditional power sources.
With our expert guidance and exceptional customer service, you can enjoy clean, renewable energy and a brighter, more sustainable future for your home.
Commercial & Industrial Solution
We empower businesses and industries to achieve their energy goals with innovative solar solutions. From small businesses to large industrial operations, our team of solar experts has the knowledge and expertise to design and install custom solar systems that optimize energy efficiency and cost savings.
With a focus on quality, reliability, and customer satisfaction, we strive to provide exceptional service from start to finish. Partner with us to reduce your environmental footprint and unlock the full potential of solar power for your business.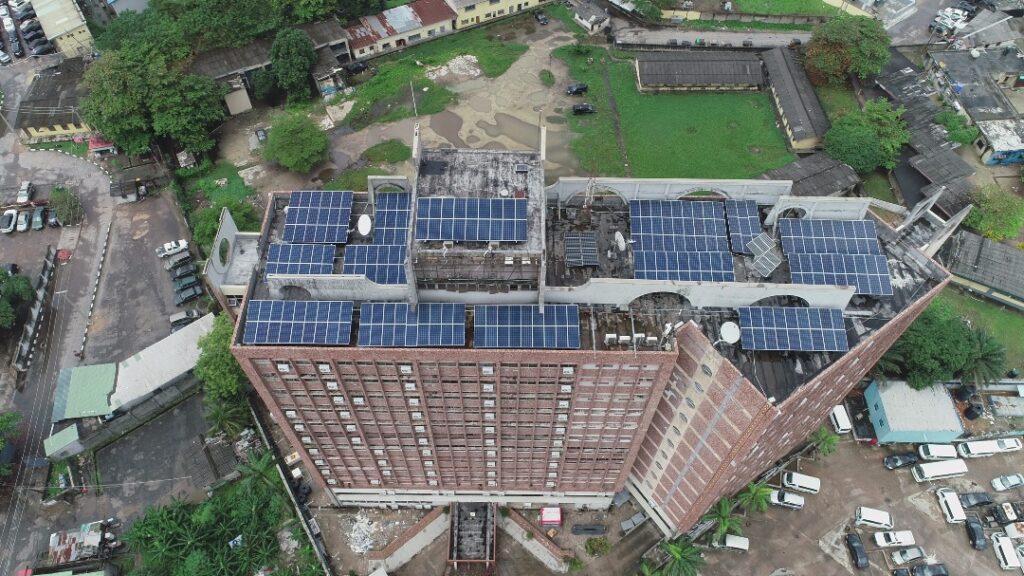 Rural Electrification
Solution
We are passionate about bringing energy access to underserved rural areas around the world. Our solar-powered solutions provide an eco-friendly alternative to fossil fuels, allowing communities to enjoy reliable electricity without harming the environment.
Our team of experts takes a community-centric approach, working closely with local leaders to design and implement customized solar solutions that meet the specific needs of each region. We believe that access to clean energy should not be a luxury, but a basic human right. Join us in our mission to power up rural communities and change lives for the better.
Utility Management and Smart Metering Solution
We understand that investing in solar energy is a smart choice for both our client's finances and the planet. That's why we provide an end-to-end metering solution for emerging markets' utility management challenges.
This is done through our smart metering solution with advanced metering Infrastructure (AMR/AMI), smart vending system, metering data management system, STS code management system etc.
We also offer a variety of other services, which include:
Consultancy Services

Solar Street Lighting
Renewable Energy Products Sales

Energy Auditing
Training