Transforming Africa's Energy Landscape with Sustainable Power
We are leading the charge in transforming Africa's energy landscape with innovative and sustainable power solutions. We believe in a future where every home and business has access to clean and reliable energy, and we are passionate about making that vision a reality.
Residential Solar Solution
Our residential solar solutions are designed to help homeowners harness the power of the sun and save money on their electricity bills.
Commercial & Industrial Solution
We empower businesses and industries to achieve their energy goals with innovative solar solutions.
Rural Electrification Solution
We are passionate about bringing energy access to underserved rural areas around the world.
Utility Management and Smart Metering Solution
We understand that investing in solar energy is a smart choice for both our client's finances and the planet.
Customers doing it their way
Our Customers share their
Experiences & Insights
Onwudufor most sincerely thanks GVE for its technical solution to my solar-inverter case. You have really solved the problem. The system has been working well ever since. I am not feeling the pain of the expenses at all. You are really an expert. Thank you and more blessings
GVE installed solar in my house in 2021, and since then, I never knew the sound of the generator in my apartment. And nobody in my house has had to go to the filling station with a keg to buy petrol, except some months ago when I was advised to make sure I have some petrol inside my generator tank to prevent corrosion. It's an entirely different feeling to not have to wait/hope for PHCN or whatever they are called now.
Energy independence starts with solar. Get a quote and break free from the grid
To get started, you can use our innovative Energy Requirement calculator to estimate your energy requirements by clicking the below link.
Alternatively, you can fill out the below form and a member of our dedicated team will reach out to you.
Energy independence starts with solar. Get a quote and break free from the grid
Get more solar insights from our blog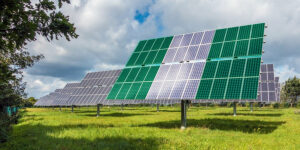 It also creates opportunities for job creation and stimulates economic...
Read More
In this article, we will delve into the concept of...
Read More